The first function within the Directory section is Organizational Units (displayed as Org Units in the sliding subsection panel) and it helps you to organize the structure of your domain.
For Microsoft domains, there is only one Organization. Instead of a list of multiple Organizational Units, you will see a fullscreen information panel for the Root Organization. You can use Smart Teams as an alternative to Organizational Units.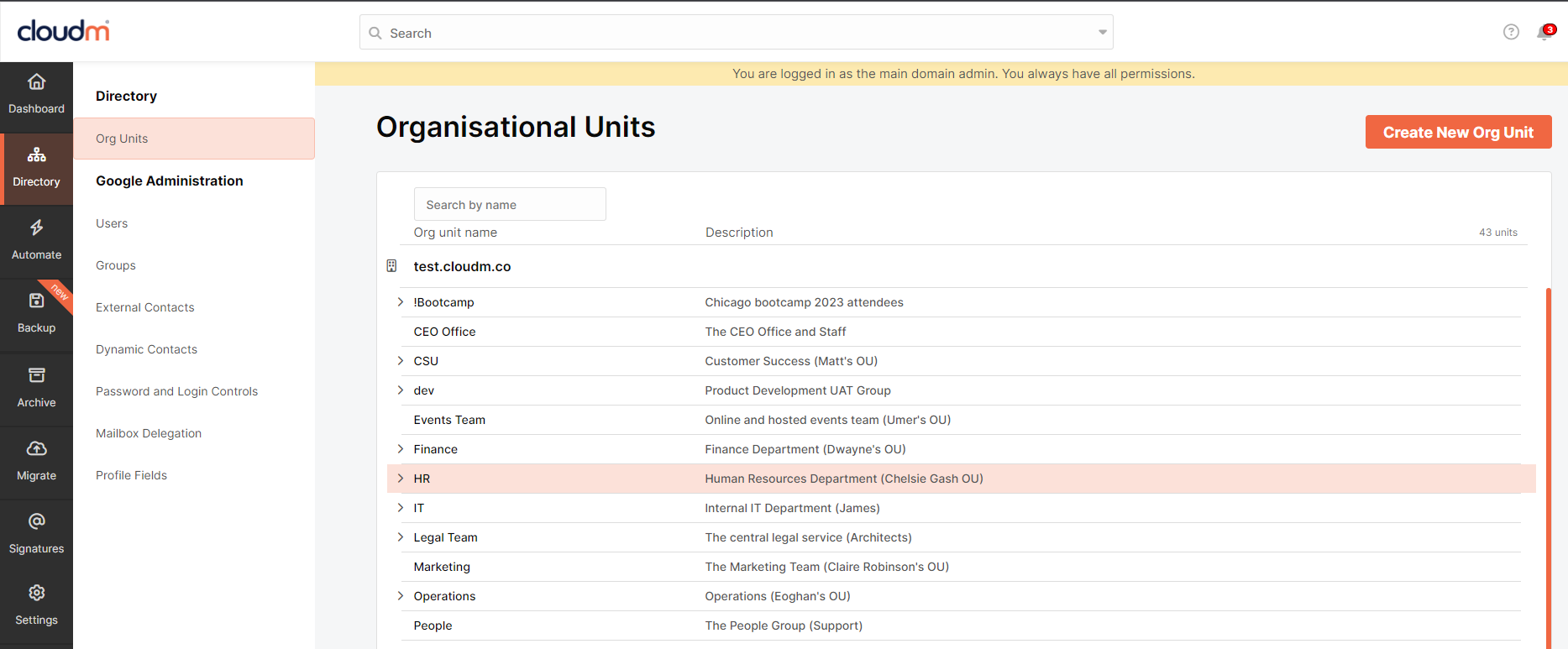 For example, under your Root Organizational Unit, you may decide to divide your users up by their geographical location (Manchester, Edinburgh, Utrecht, Virtual etc.) and these are known as child OU's. You could then create Organizational Units based on the departments in each location (Marketing, Product Development, Sales etc.).
To get to the Organizational Units screen:
Login to CloudM Automate
Select Directory in the left hand panel,
Select Organizational Units from the side panel that appears.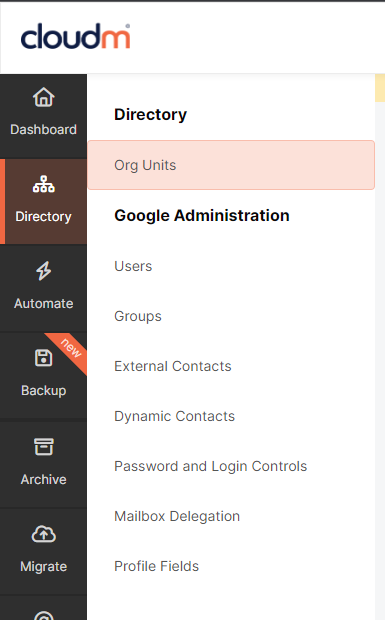 On the screen, you will see a list of all of the Organizational Units created for your domain and a description (if one has been provided).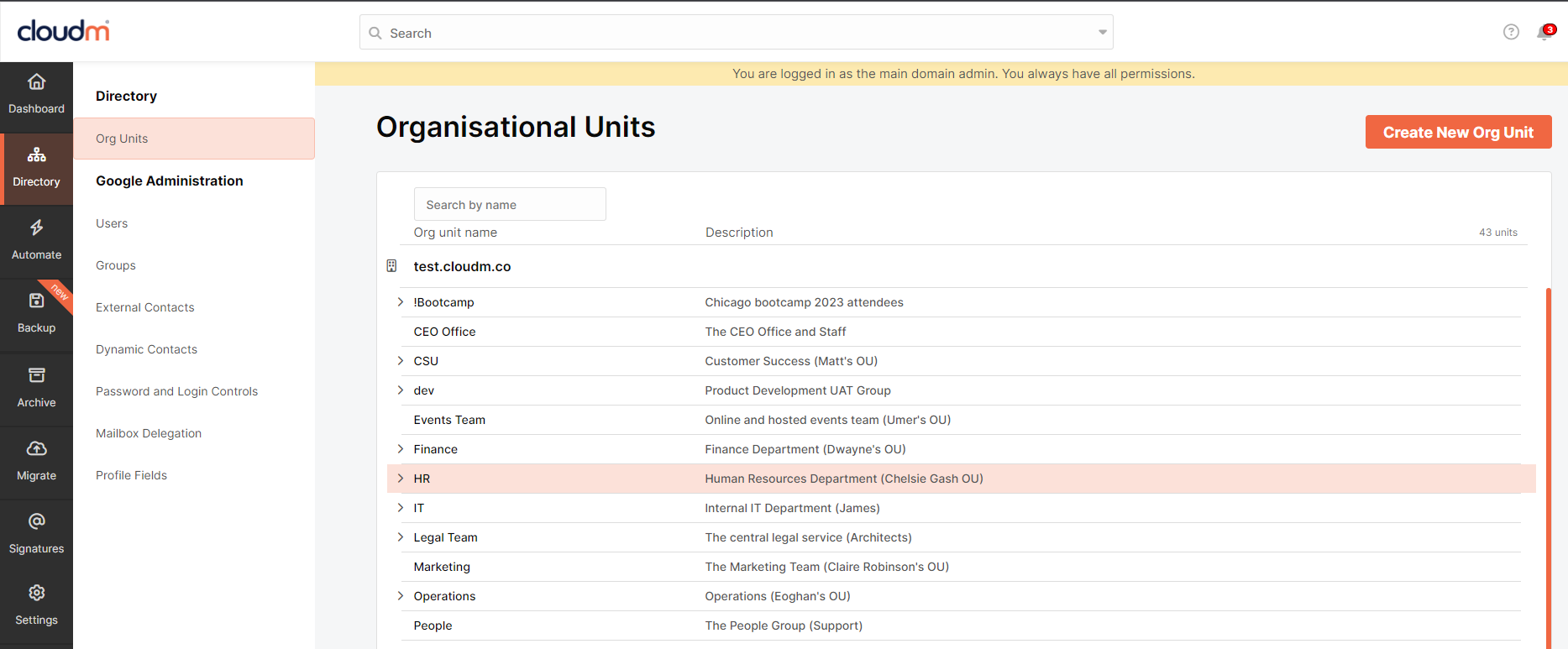 The Root Organizational Unit will always be listed at the top and will have an office building icon next to it.
If a Child Organizational Unit has one or more Child Organizational Units structured underneath it, you will see an arrow icon next to it. Clicking the arrow will display the next level of OU's below the selected Organizational Unit.
At the top of the table, you can see how many Organizational Units have been created for the domain.