The Integrations screen will display the SaaS applications that you can integrate with CloudM.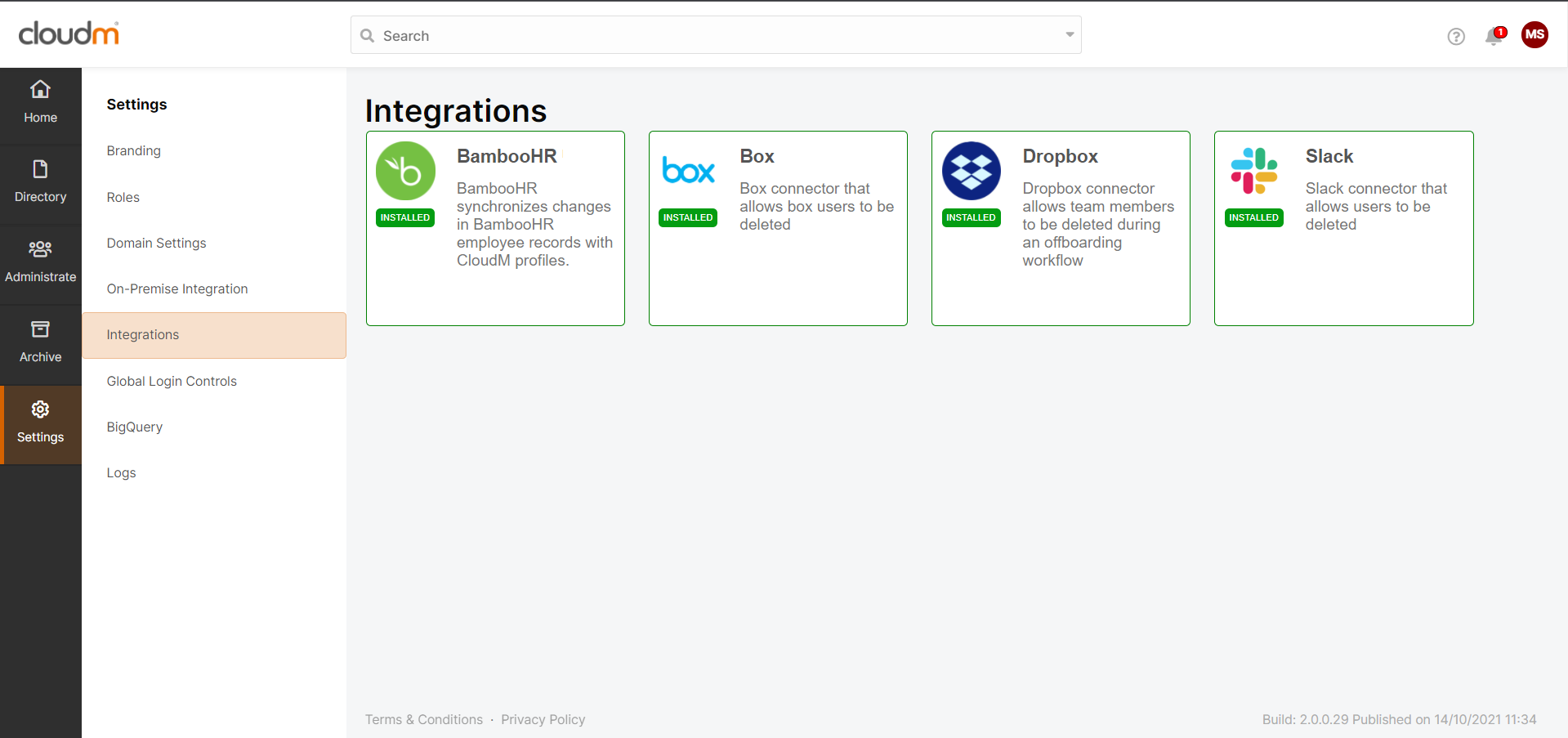 The number of integrations will continue to increase as we add more functionality so keep an eye on this screen.
Our integrations (in addition to our full integrations with Google Workspace and Microsoft 365) include:
Slack

Deactivate Slack User Accounts
Dropbox

Delete Dropbox User Accounts
Suspend Dropbox User Accounts
Remove Dropbox files from a user's device
Transfer Dropbox files from a deleted user account to an Admin / Archive Dropbox account.
Bamboo HR

Specified fields in Bamboo HR will be monitored for changes. Those changes will be updated in CloudM Automate, and then synced to your domain (Google Workspace / Microsoft 365).
Updating fields will automatically update the information in the user's email signature (e.g. a job title change).
Terminating a user in Bamboo HR (or setting a termination date) will automatically trigger the user's offboarding policy in CloudM Automate.
Box

Only delete Box accounts that have no files,

Transfer Box user files to a designated Box account before deletion.

Delete Box accounts even when they have files and without transferring user files.