Introduction
At CloudM, we try really hard to make sure that you can always access our products, online, whenever you need to.
Unfortunately though, as with all web-based software, there maybe unexpected issues or scheduled maintenance that means that downtime is inevitable. We know how annoying that can be, and even more annoying when you aren't kept in the loop.
Introducing the CloudM Product Status page. Designed to let you know the current status of the product set and provide periodic updates (every 3 hours during Support hours) should a major outage occur on either CloudM Migrate Hosted, CloudM Manage, CloudM Archive or CloudM Partner Portal.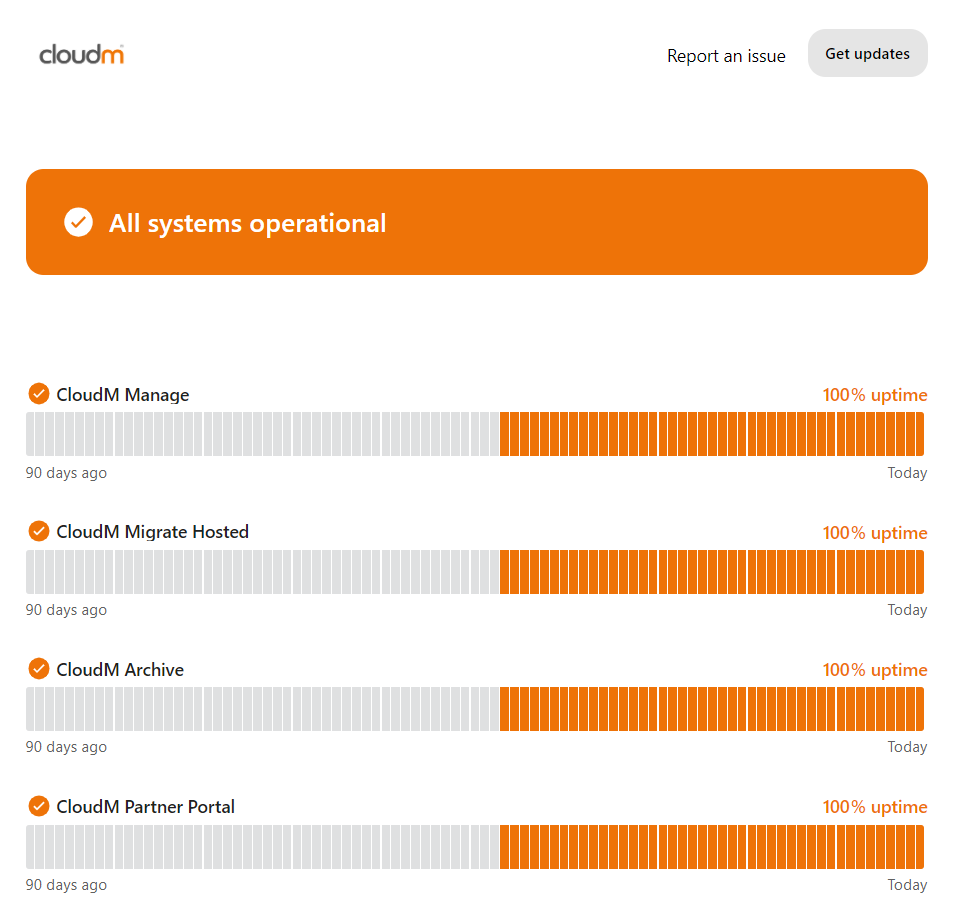 How to get to the Product Status page
The CloudM Product Status page can be accessed using this URL: https://cloudm.instatus.com/ 
You can also navigate to the CloudM Product Status page by using the relevant links in the Header of the Knowledge Base, or the footer of both the Knowledge Base and cloudm.io website.
What does a Status update look like?
When an outage is discovered or reported, you will see an update at the top of the page. The update will display the current stage of the issue (Investigating, Identified, Monitoring or Resolved), the time of the update, and a brief description of the update.
You can also view the a timeline of the last 90 days for each Product. Hovering over any date will show if there were any issues on the selected date (and days with issues will be highlighted in a different color than CloudM orange, depending on the severity of the issue).
You can also view a log of previous incidents at the bottom of the page.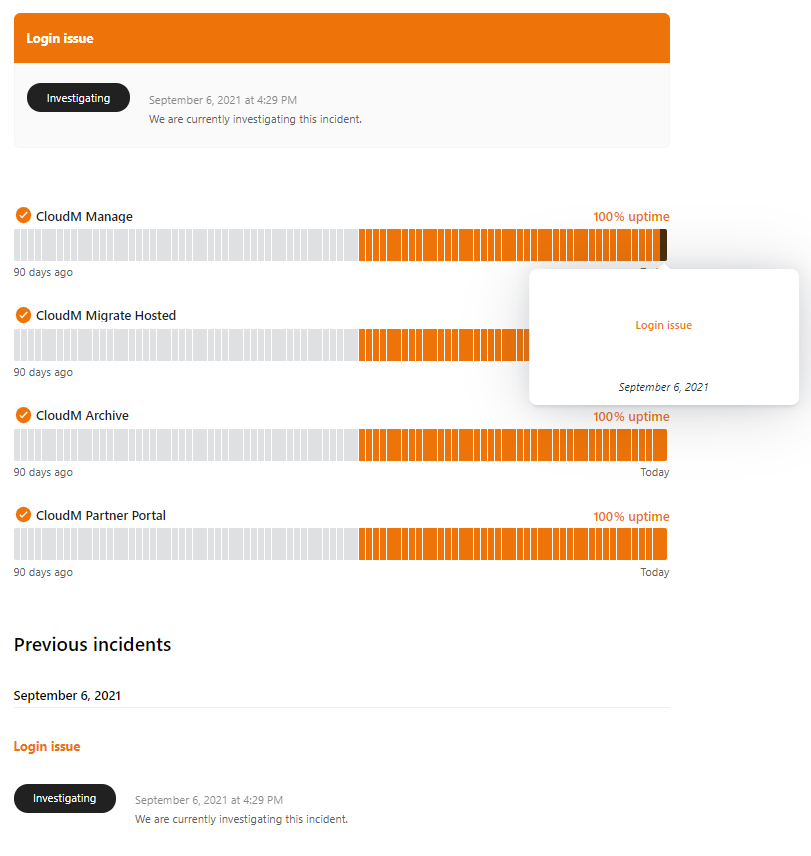 How to report an issue to CloudM
You can follow the steps in the below article to submit a request to our support team.
How do I submit a support ticket?
How to keep updated
If you would like to be notified whenever an issue added to the Product Status page, you can click on the Get Updates button and choose one of the following methods of communication:
Email
Slack
Webhook
RSS Feed