CloudM Migrate only supports the following item types and message classes:
Email: IPM.note*
Calendar: IPM.Appointment*
Contacts: IPM.Contact and IPM.DistList
Tasks: IPM.Task
Notes: IPM.StickyNote
When it comes to email, this is the most common reason for "missing" email post-migration from Exchange/365. CloudM Migrate, by default, will migrate only IPM.Note* classes (which are true emails). Anything outside of these classes will be skipped (not failed) and, therefore, not reported against.
Item classes outside of IPM.Note* are typically NDRs or other reports that are, generally, unwanted items. If you wish to include other classes, you can do so via Source Platform > Advanced Settings > Email > Included Item Classes. However, please note that other classes added are still unsupported as there may be conversion issues that we cannot resolve. See here for more information from Microsoft.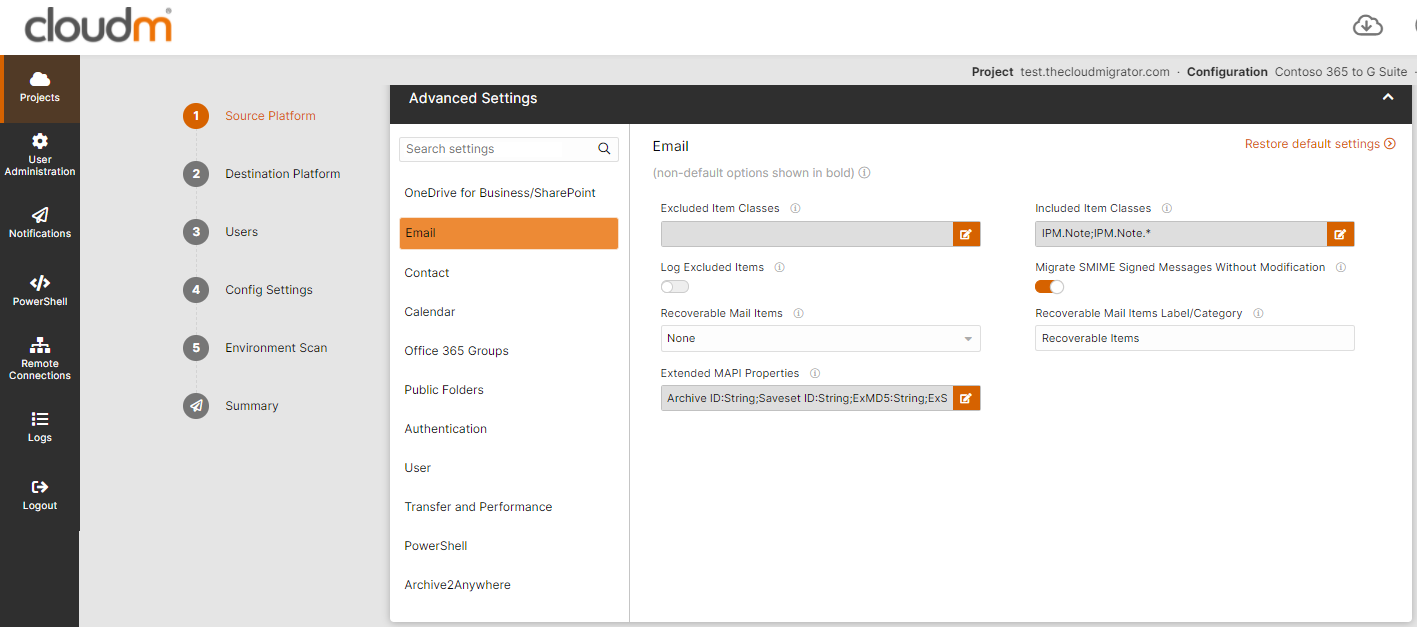 The same cannot be said for the other types - calendar, contacts, notes, and tasks. Additional classes cannot be added to be attempted.