While the default options are recommended for the majority of organisations, CloudM Migrate gives users the ability to customize their migration experience using Advanced Settings.
Advanced Settings can be found under the Basic Settings sections when configuring your Source and Destination Platforms.
To see what Advanced Settings are available for each source and destination platform, select the required article below:
Click on the Advanced Settings banner to expand the section and view the settings that are available for the chosen platform.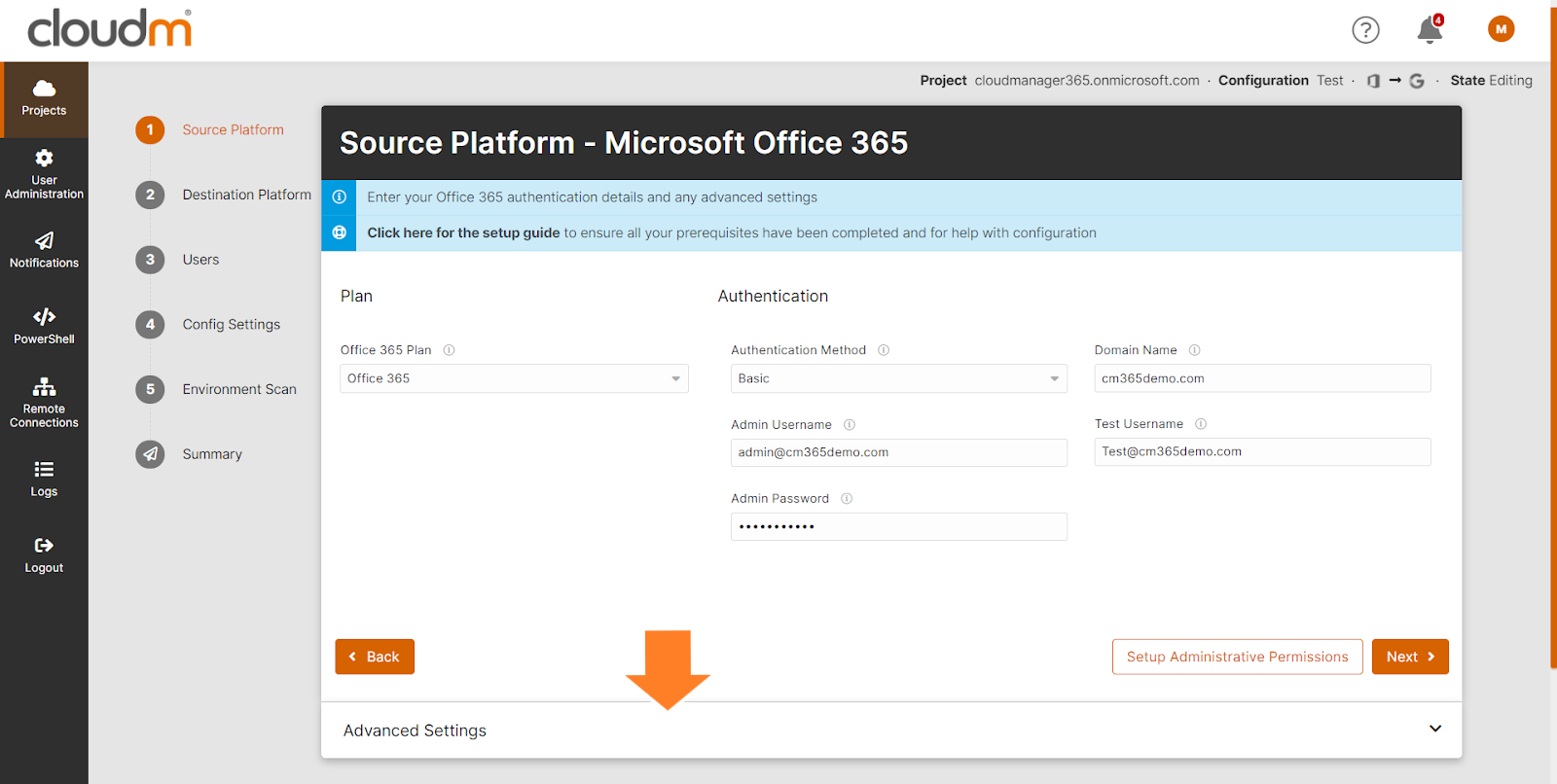 You will see the settings that are available for the chosen platform.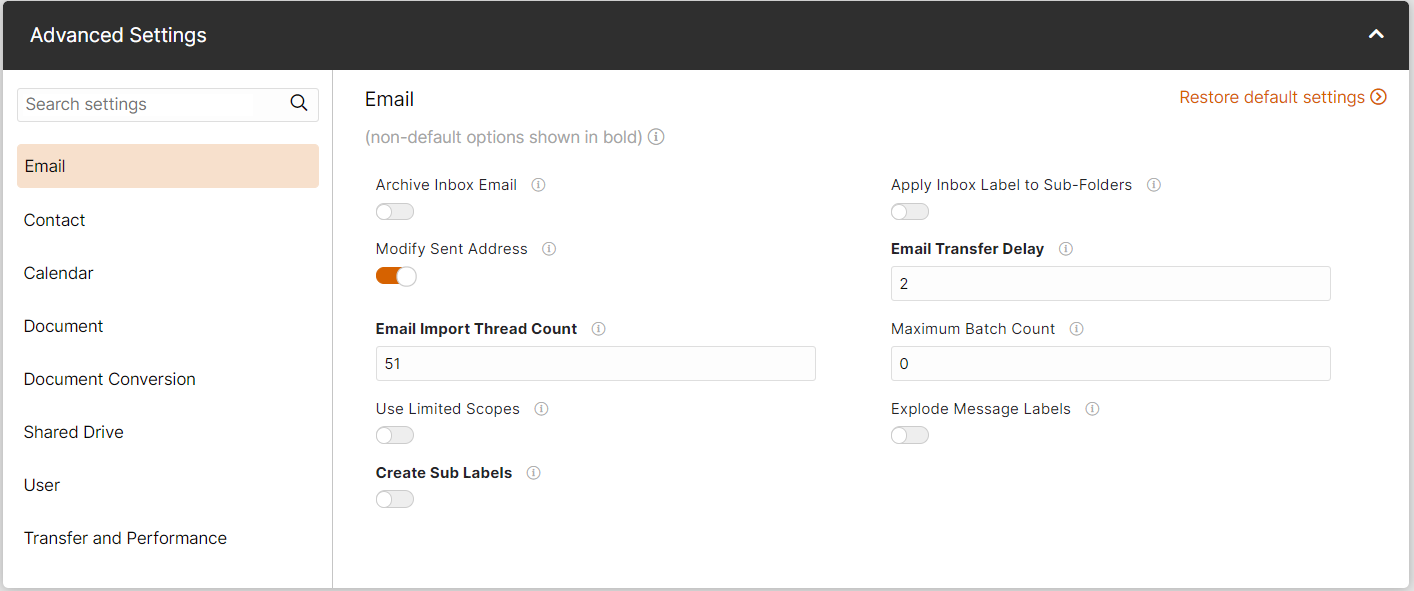 The Advanced Settings section includes the following:
Search - If you know the setting that you require, enter the setting name or a keyword (Email, Timeout, URL etc.). As text is entered, the results will be filtered accordingly.

On the Search results page, you will see the Settings Type followed by an setting that meets the search criteria. This is especially useful where you have multiple settings with the same or similar names (e.g. Timeout, Retry Count).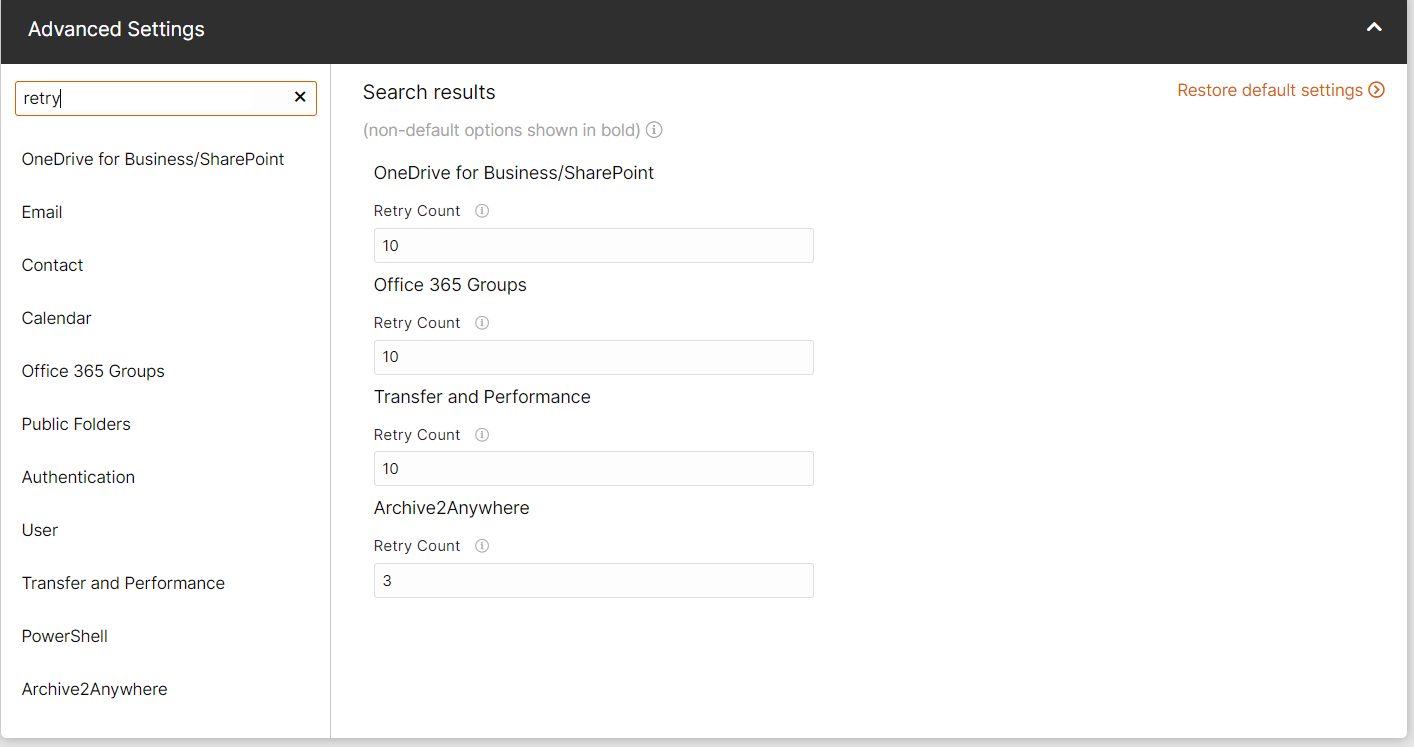 Settings Type menu - On the left side of the section, you will see a menu of Setting Types. Selecting one, such as Email, will show you all the available settings that refer to the setting type.

The currently selected type will be highlighted in light orange within the menu.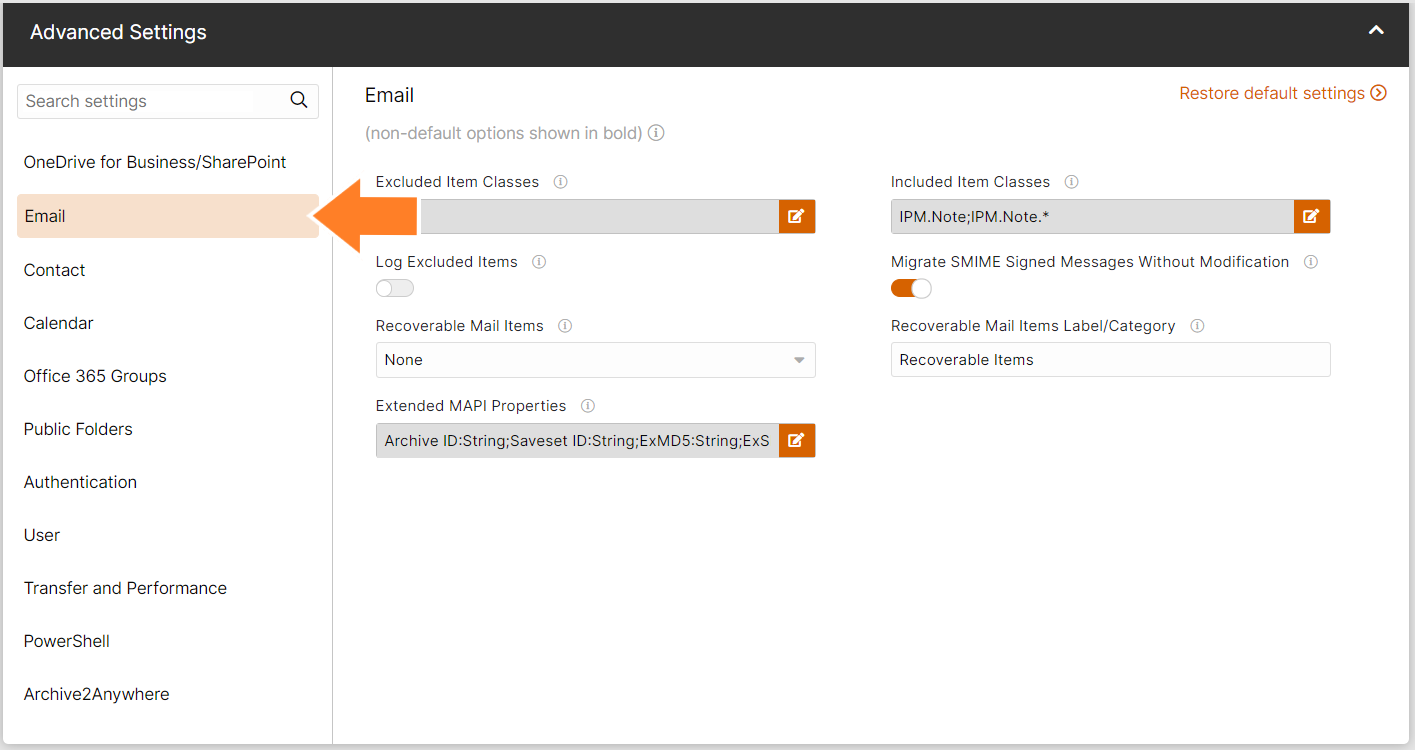 Settings - You will see all the settings that are available, based on the search results or the selected Settings Type. Changing any setting from the basic value will prompt the setting to be highlighted in bold. The settings fields can be:

Text - Enter text such as a URL
Numeric - Either enter a specific number value or use the up and down arrows at the end of the row to change the number accordingly.
Drop down menu - Select the downwards arrow to display all available value options and select the relevant value.
Toggles - Where the setting value is either Enable / Yes / True or Disable / No / False, click on the toggle to set the required value. If the toggle is orange, the value is set positively (Enable / Yes / True) and if it is clear, the value is set negatively.
Multiple Values - Where the setting requires multiple values, you will see an orange edit button at the end of the value row. Selecting the button will prompt a popup window to be displayed where you will be required to set the values accordingly.
Setting Help - Next to the Setting name, you will see a small "i" icon. Clicking on the icon will display a description of the setting.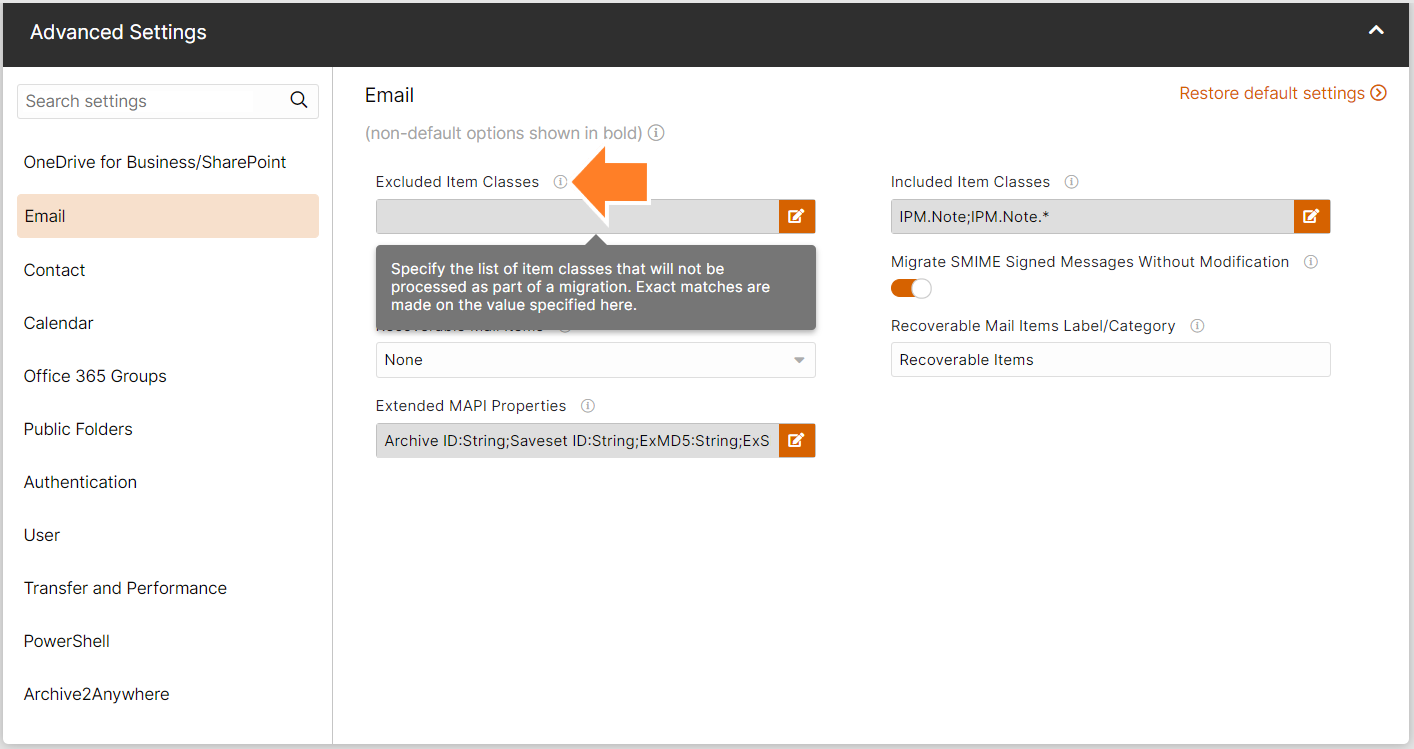 Restore default settings - If you have changed any setting from the default value, you can click on the Restore default settings text (in the top right corner of the section) to restore all advanced settings. A warning box will be displayed asking for confirmation of the action as you may have made multiple changes in different Setting Types which will also be reset.