Select Office 365 as your destination platform.
Select where you would like your data to be migrated. If you have purchased Office 365 for Business or Google Vault you may want to migrate data directly into Google Vault.
To enable Google Vault for your domain, please see the following article: http://support.google.com/vault/bin/answer.py?hl=en&answer=2584132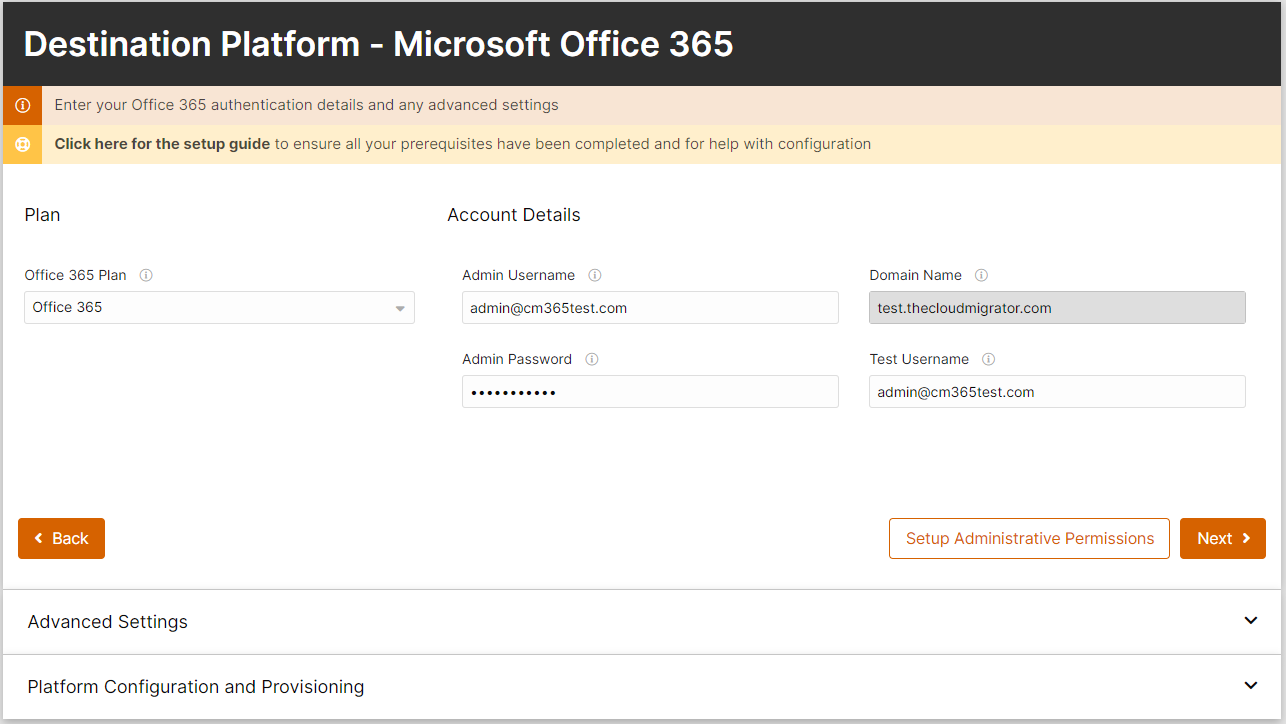 Enter information for your Office 365 admin account.
CloudM Migrate will perform a connection test against your Office 365 domain to verify that everything has been entered correctly.
If your Office 365 system is brand new or for any reason the users being migrated have not been created in Office 365, CloudM Migrate can create your users for you. Simply go to advanced settings, to the user settings section and enable Create Users.