General prerequisites
The credentials of the Dropbox for Business administrator account.
Setup a Dropbox for Business application.
Source Platform prerequisites - DropBox
Creating a Dropbox for Business Application
Navigate to:

https://www.dropbox.com/developers/apps/create/business

and login with a Dropbox for Business administration account.

Complete the following settings:

Choose an API - 'Scoped access'.

Choose the type of access you need - 'Full Dropbox'

Name your app - Your desired app name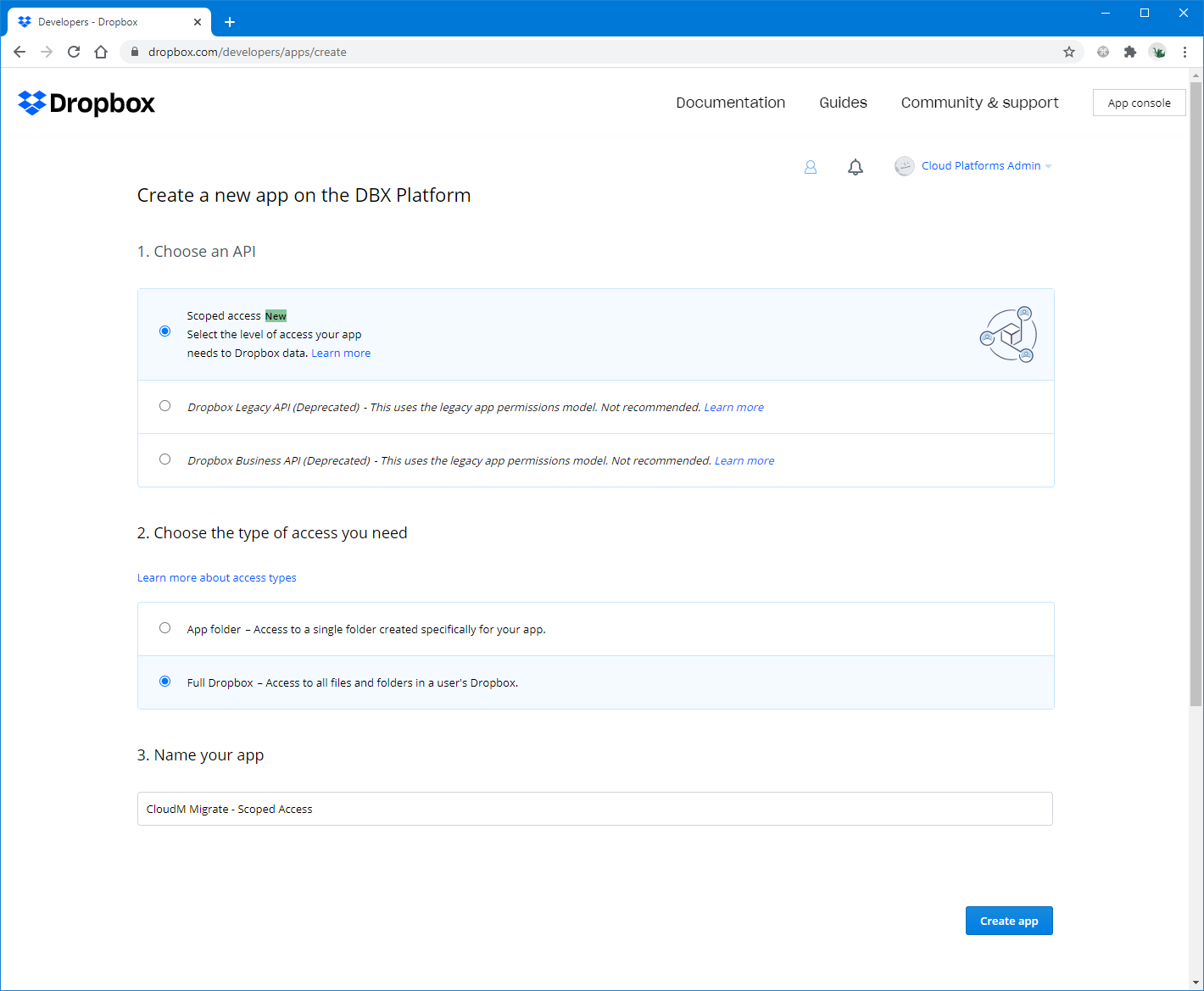 If an application already exists within Dropbox with the same name, you will be presented with the following message 'This app name is already taken'. Adjust the name accordingly to make the name unique e.g. append with a random number.

If not already selected, select the 'Settings' tab. Under the section 'OAuth 2' enter the following into the redirect URIs textbox, "https://www.dropbox.com/1/oauth2/redirect_receiver" (without the quotes) and click 'Add'.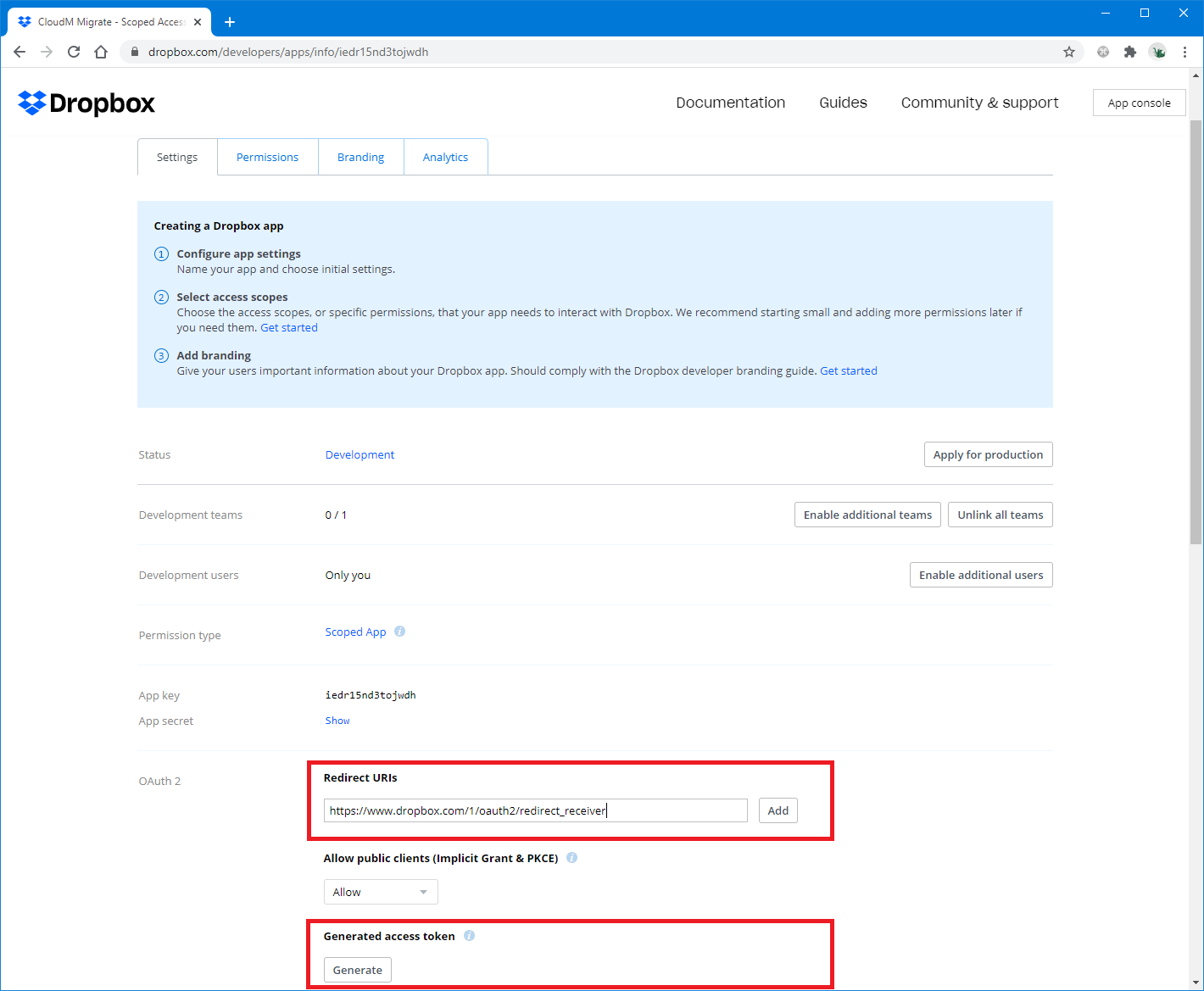 Select the 'Permissions' tab and ensure that the following permissions are enabled:

account_info.read

files.content.read

files.content.write

files.metadata.read

files.metadata.write

sharing.read

sharing.write

file_requests.read

file_requests.write

contacts.write

team_info.read

files.permanent_delete

files.team_metadata.write

members.read

groups.read

sessions.list

sessions.modify

team_data.member

team_data.team_space

Events.read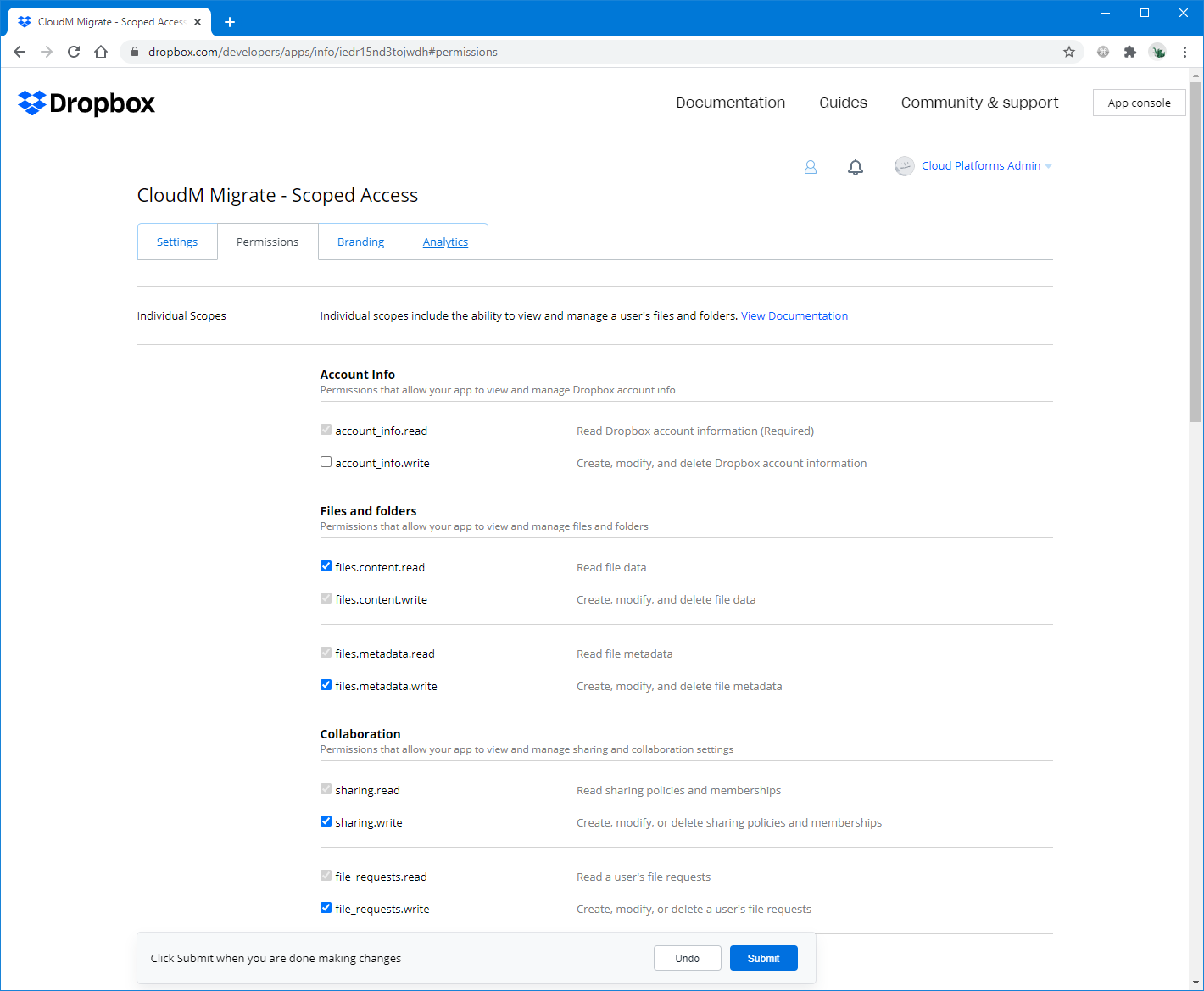 In the 'Settings' tab, under 'Generated access token' header click 'Generate'.

Note

: Make a note of the generated access token as this is required to configure CloudM Migrate.

Click 'Submit' when you are done making changes.