Choose Microsoft Office 365 as the migration source and enter your Microsoft Office 365 settings into CloudM Migrate and then click Next.
All Advanced Settings are set to a default value, designed to ensure that your migration will work without additional configuration. You should only edit the Advanced Settings if instructed to by CloudM Support or in a CloudM Knowledge Base article.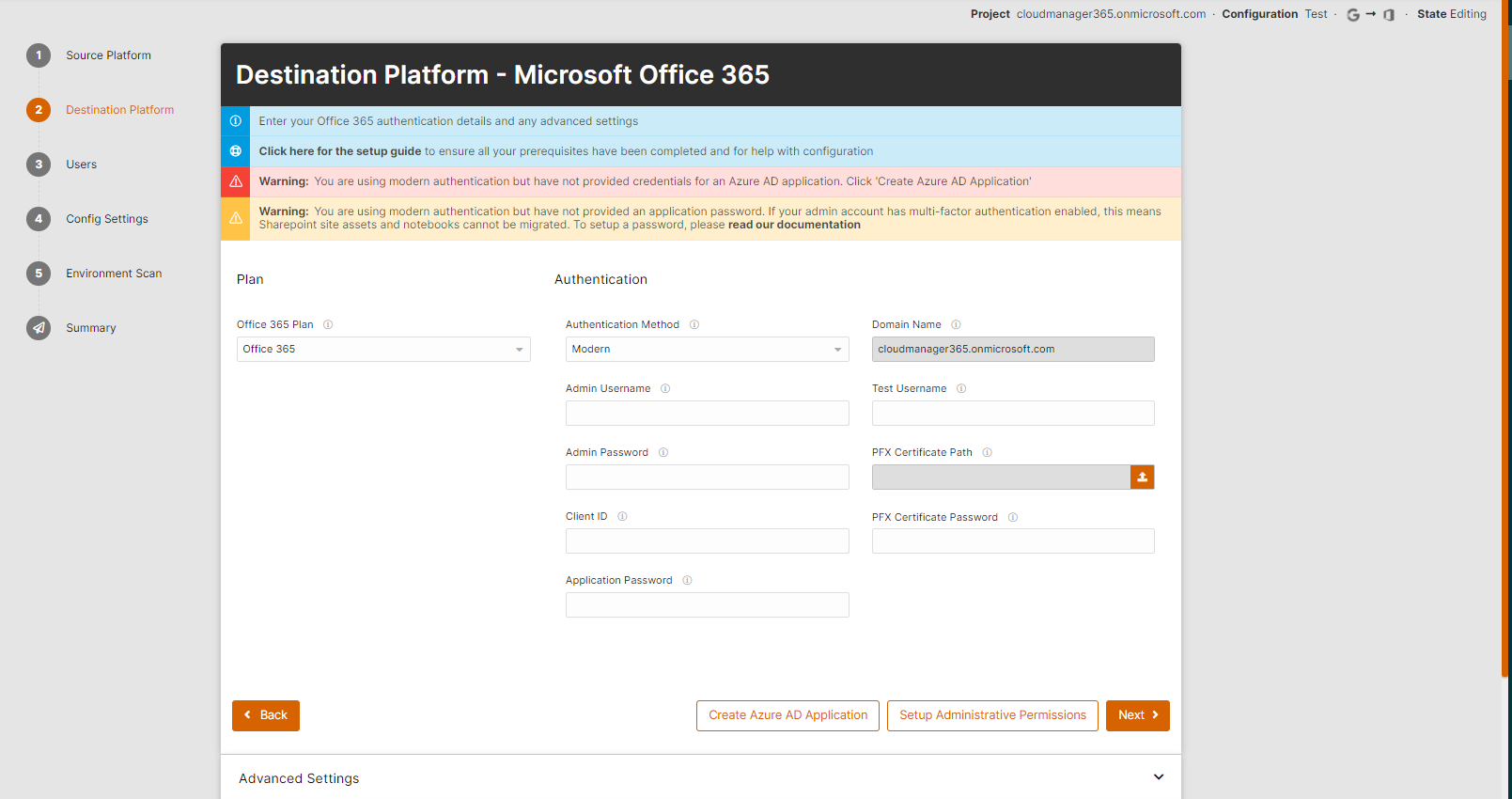 Set the following settings:
Office / Microsoft 365 Plan - Set to Office 365
Authentication Method - Choose the authentication type that will be used with the server. For Microsoft 365, set to Modern.
Domain Name - The domain name of the Exchange domain. This should be the internet domain of the Exchange system and not the local domain name.

This might be the part after the @ in your administrator email address.

If migrating from several different domains, several migrations will be needed.

Admin Username - The email address of a global administrator within your Microsoft 365 environment.
Admin Password - The password for the global administrator account specified earlier.
Test Username - The email non-admin user who is already present in the system to test connections.

Specify a primary SMTP email address (or just the part before the @ symbol and the domain name will be appended). The test user must have an active mailbox.
If you have Modern Factor Authentication (MFA) enabled:
Authenticate using the Powershell Script (as detailed in the Modern Authentication for Microsoft 365 article). You will not be able to use the web application to authenticate due to logging in issues caused by MFA.
Once the Powershell process has been completed, click Next to trigger a connection test.
If you do not have
Modern Factor Authentication (MFA)
enabled:
Click the Create Azure AD Application button, and click the button again in the popup.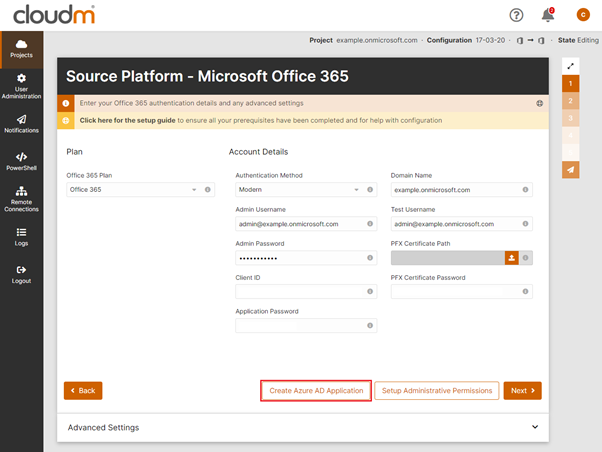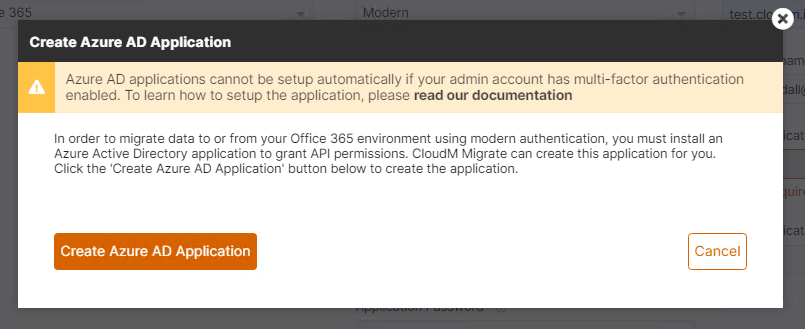 The Client ID, Certificate Path and Certificate Password fields should now be set. Click the Next button to test the connection.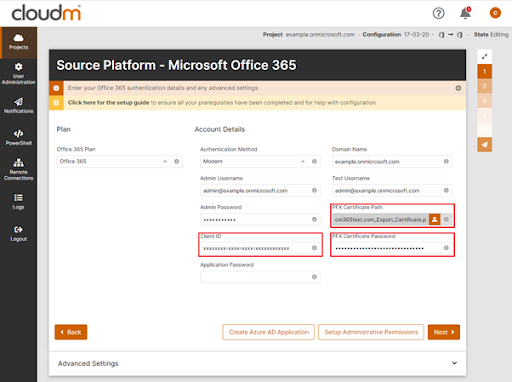 Migrate files to Microsoft 365
If you want to migrate files to Microsoft 365, you will also need the Sharepoint Admin URL. The URL will look similar to the URL below:
https://tenant-admin.sharepoint.com.
To input the URL, click Advanced Settings and locate Sharepoint Admin URL under the OneDrive for Business/SharePoint settings.
Connection test
Once you have configured the Platform settings, click on Next. CloudM Migrate will now perform a small connection test to verify that the details you have entered are correct.
If this fails, you may have entered something incorrectly. If you still cannot resolve the issue, please contact CloudM Support.